Partnerships
Merry by Mia works with a range of small businesses (and many women-owned!). We're always looking for more hardworking people and companies to collaborate with and showcase.
Want to work together? Get in touch (914) 595-6526 or merrybymia@gmail.com
West Atlantic
Mia of Merry by Mia was personally fortunate to partner with West Atlantic on making her grandmother's earring into a beautiful signet ring. In a truly collaborative process, West Atlantic worked tirelessly to create exactly what Mia wanted.
West Atlantic creates jewelry that enhances your personal style. This handmade jewelry explores the intersection of the organic and architectural. Each piece is handmade to order in Brooklyn, NY by the designer, Rachel Bauer, using responsibly sourced metals and gemstones. West Atlantic jewelry can be the perfect present for your bridesmaids or another deserving member of your wedding support system, or, most importantly, for you! Rachel will collaborate with you on your ideal piece to remember your day or thank your loved ones, whether it is something already on the site or a totally custom creation. Make your memorable day last a lifetime with a treasure from West Atlantic.
For 10% off pieces already on the site, use the code MERRYMIA10 or to discuss a custom piece, please email custom@shopwestatlantic.com
Avoir Le Chic
Merry by Mia loves Avoir Le Chic's beautiful products. They're the perfect gift for any event from weddings to Father's Day to housewarming parties. They're each handmade and completely customizable.
Avoir Le Chic's Olivia started her handpainted, customizable bubbly business because she believes that every occasion should be special, personal and fun. She wants to promote happiness and create the exciting feeling of giving an amazing, one of a kind gift that will always be remembered. Avoir Le Chic will understand your special vision and customize your alcohol bottle exactly how you wish. Olivia is trained in Art Education and Textile and Surface Design from the Fashion Institute of Technology.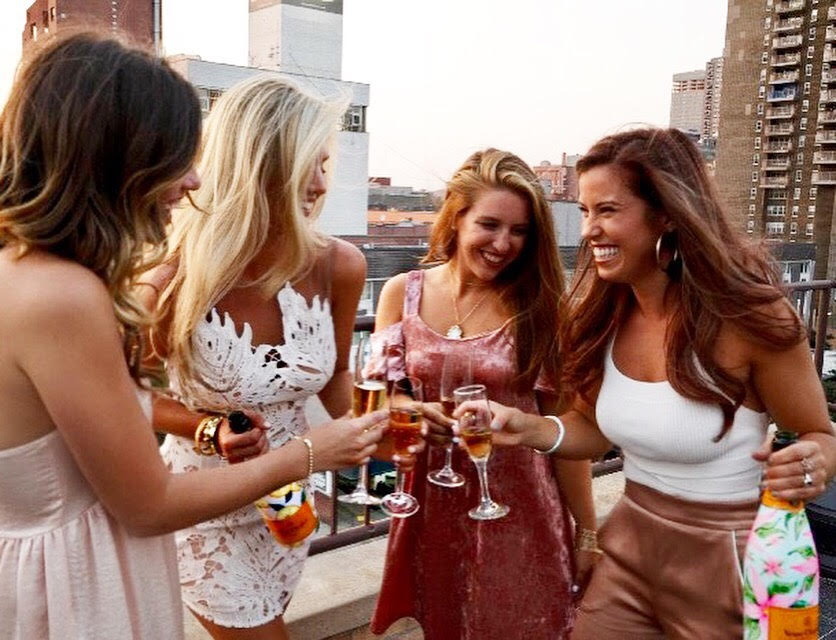 Savor Keepsake Box
We've been lucky enough to get to know Savor and have full confidence that their products will provide the best solution to storing wedding mementos or as the perfect gift for a newly married couple.
The Wedding Edition, covered in custom-dyed book cloth, looks like a coffee table book. Inside, the "books," however, are drawers and files to save the things that matter most from the ticket stub you got on your first date to the wedding invitation to the cake topper to the petals from your corsage. Savor's labeling system guides you in what to save and where to put it. Their handcrafted boxes include every detail, so couples can save their memories without the work. It's a perfect engagement or wedding gift that's sturdily built to last a lifetime.
Use the code MIA10 to get a discount on your keep sake storage here!